Le Mont Loup-Garou
Just steps away from the Chantecler, in lush nature, this project offers large wooded lots where you can build the home of your dreams.
Visit by appointment
Contact us
3205, rue du Chinook
Sainte-Adèle (Québec) J8B 0L3
Model house for sale
Stéphane Decoste

Housing Advisor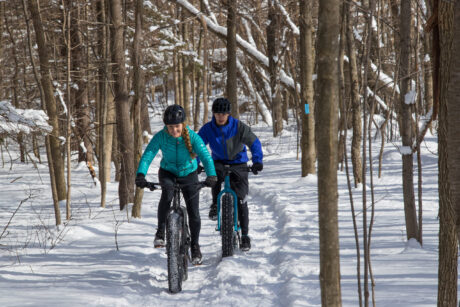 The only residential project in Mont Loup-Garou
Nestled in the heart of the Sainte-Adèle mountains, the Mont Loup-Garou residential project ensures tranquility combined with an active lifestyle. Directly in your backyard: snowshoeing (48km), mountain biking (48km), fat bike (26km), cross-country skiing (117km) and hiking (23km).
Nature and proximity of services are at the heart of the project!
Phase 1 of the project offers 23 large ready to build lots with views of the Laurentians mountains.
Close to everything, the City of Sainte-Adèle includes several service outlets and a range of restaurants with renowned tables.
Close to amenities
5 minutes from restaurants and amenities
30 minutes from Tremblant
45 minutes from Montreal
In a breathtaking setting, in an environment that matches your values, realize your dream of owning a home in the mountains built in perfect harmony with the surrounding environment. Each development is unique in the way it accommodates your needs – the topography of the site, the view and the solar orientation.
Available
Sold
Reserved
Model house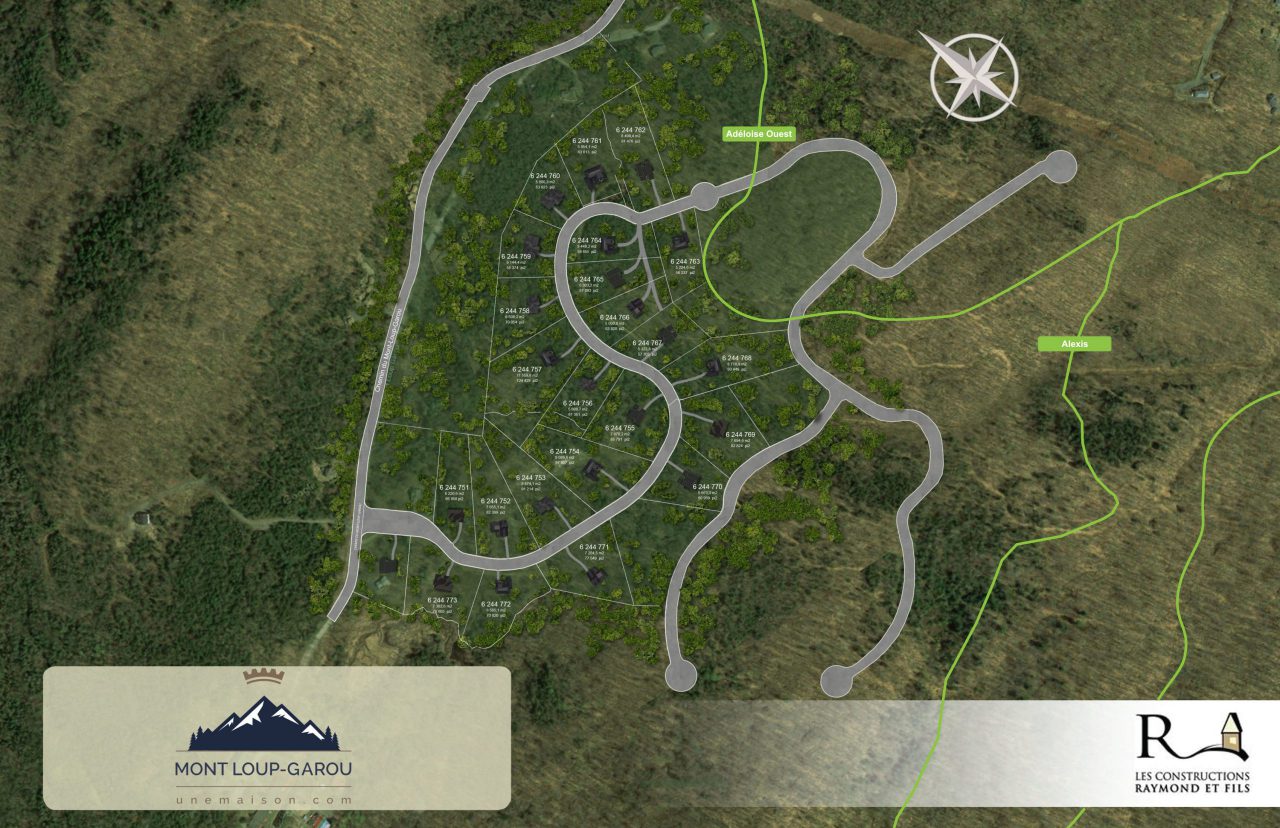 S
2
S
S
A
6
S
S
9
10
S
12
S
S
S
S
R
R
R
S
S
S
S
Highlights
Project consisting of 23 single-family homes;
Large sites of between 53,800 and 124,900 sq. ft.;
View of the mountains;
Draining field, septic tank and wells are required;
Single-storey or multi-storey residences.
Local amenities
Hiking routes within walking distance;
Chantecler Ski Resort within 2km;
Les Écuries du Chantecler within 5km;
St-Joseph primary school within 6km;
École Hôtelière des Laurentides 6.7km away;
La Vallée de Saint-Adèle Golf Club 8km away;
Augustin-Norbert-Morin secondary school 9km away.
Sales office
Visit by appointment
Contact us
3205, rue du Chinook
Sainte-Adèle (Québec) J8B 0L3
Model house for sale