Saint-Jérôme
Come explore the vast forested lots of the project La Seigneurie. This natural environment located on a cul-de-sac will surely inspire you.
This project located in a cul-de-sac street offers several woodlots ready to be built and whose services are provided by Ville de Saint-Jérôme.
Last opportunity to acquire land in the La Seigneurie project. Come and choose from our last two lots, the one that will be the foundation of your future home in this modern and family project.
Available
Sold
Reserved
Model house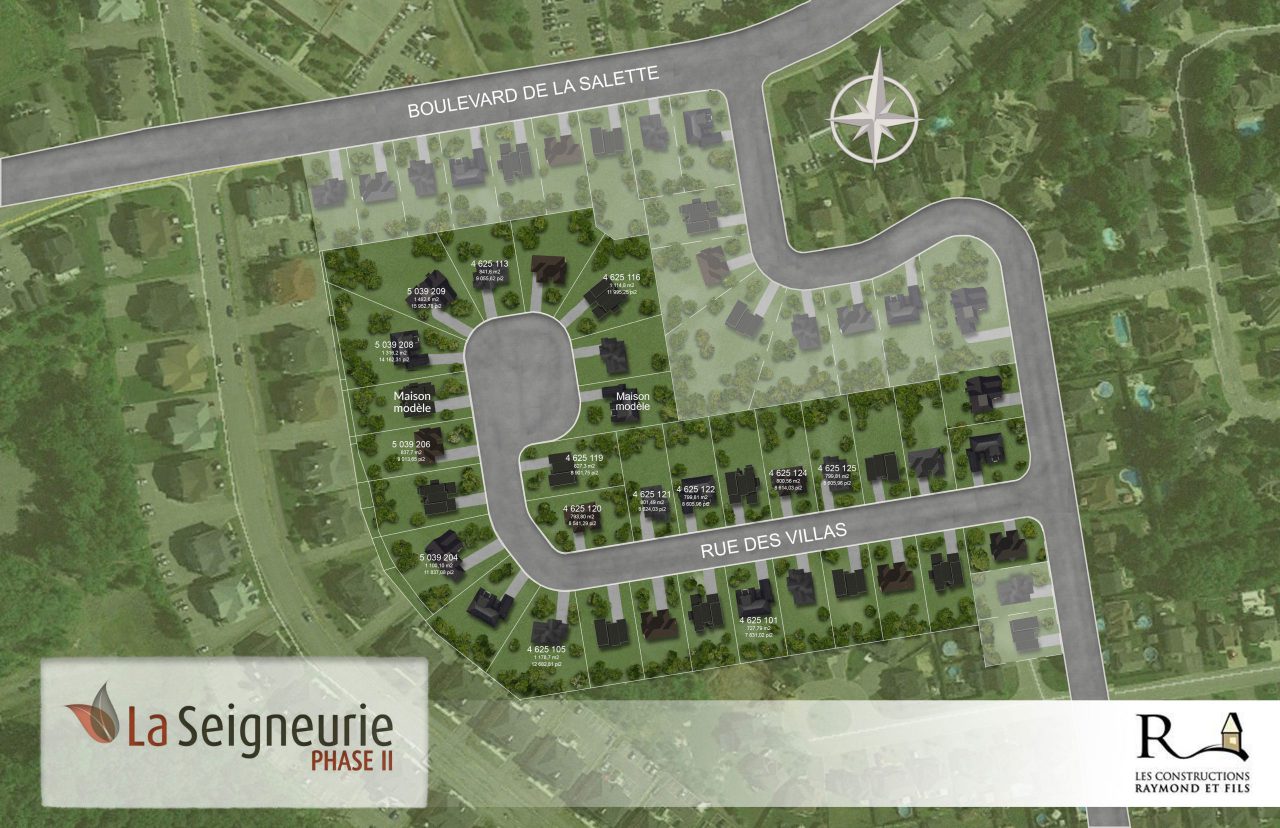 S
S
S
S
S
S
S
A
S
S
R
S
S
S
S
S