Le Mont Loup-Garou
Just steps away from the Chantecler, in lush nature, this project offers large wooded lots where you can build the home of your dreams.
New phase of Mont Loup-Garou
Lots sold with a construction mandate.
Available
Sold
Reserved
Model house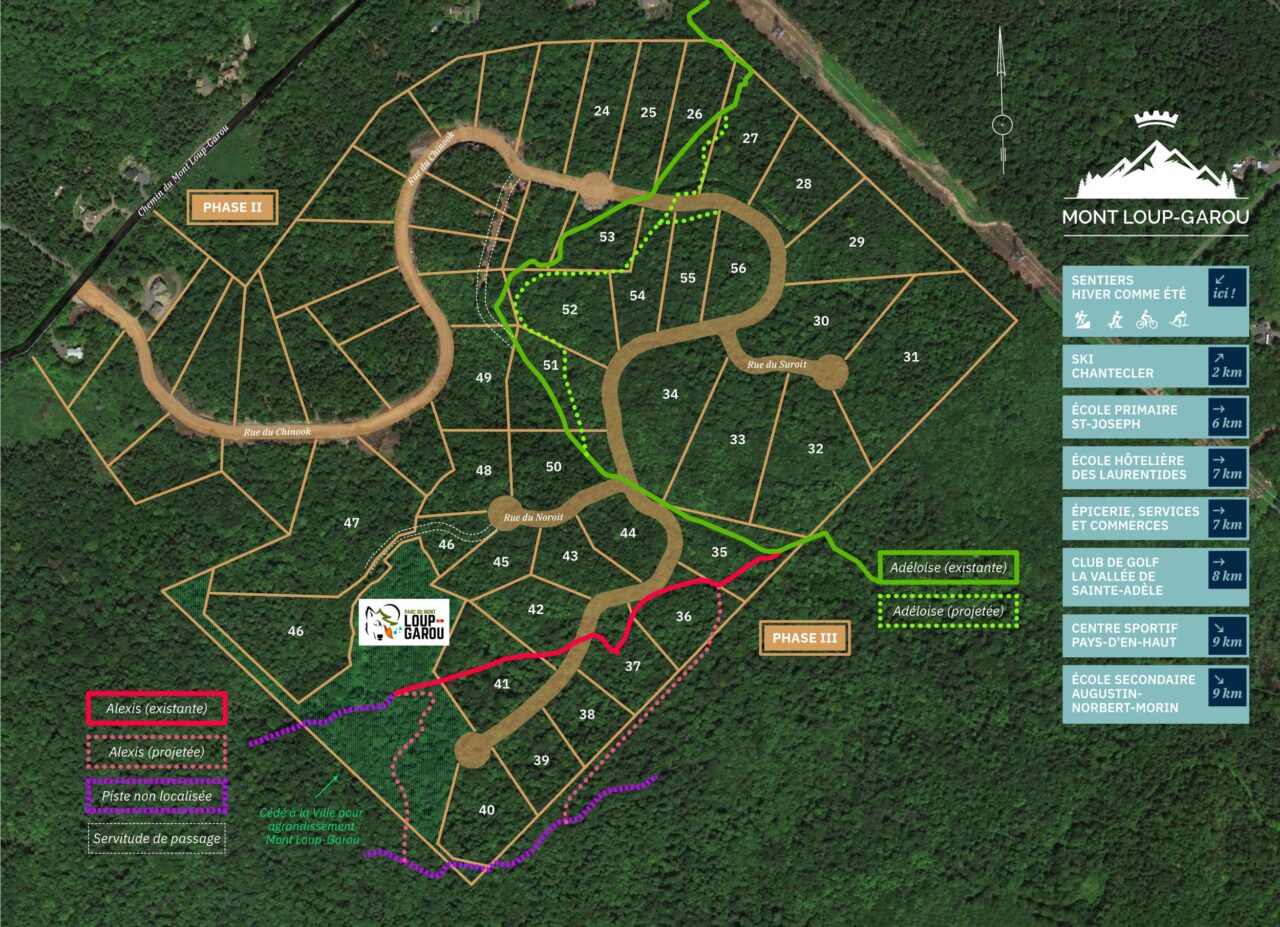 S
2
S
S
A
S
S
S
9
10
S
12
S
S
S
S
17
S
S
S
S
24
25
26
27
28
29
30
31
32
R
R
35
36
37
38
R
S
41
42
R
44
S
46
47
48
49
50
51
52
53
54
55
56
Visit by appointment
Contact us
3205, rue du Chinook
Sainte-Adèle (Québec) J8B 0L3
Model house for sale
Guy Gauthier

Housing Advisor
Enjoy direct access to the Parc du Mont Loup-Garou in your course!
Sainte-Adèle is full of local shops and many restaurants, just a few minutes from Mont Loup-Garou.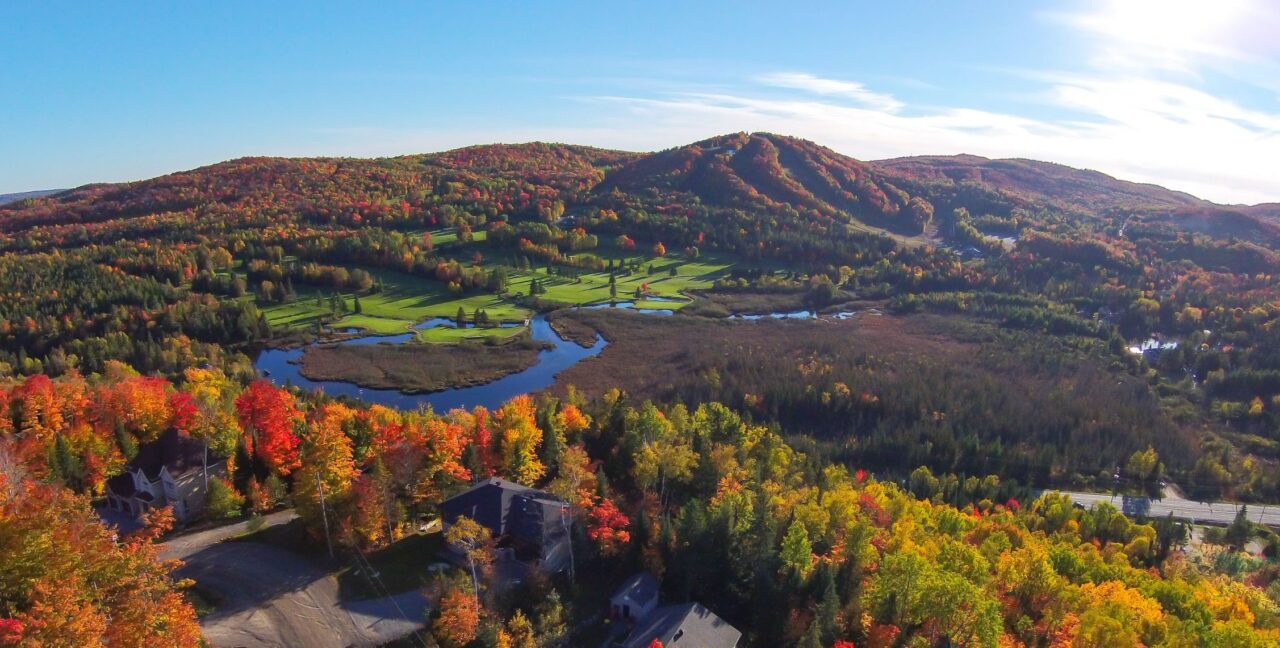 The only residential project in Mont Loup-Garou
Nestled in the heart of the Sainte-Adèle mountains, the Mont Loup-Garou residential project ensures tranquility combined with an active lifestyle. Directly in your backyard: snowshoeing (48km), mountain biking (48km), fat bike (26km), cross-country skiing (117km) and hiking (23km).
What's more, your dogs will be welcome to accompany you in your active lifestyle. Each season will offer you a stunning view that will leave you speechless.
Nature and proximity of services are at the heart of the project!
Phase III of Mont Loup-Garou includes 33 new mountain lots ranging from 60,000 sq. ft. to 250,000 sq. ft. Each lot has different features that will charm you without a doubt. They are all sold with a construction mandate.
Close to everything, the City of Sainte-Adèle includes several service outlets and a range of restaurants with renowned tables.
Close to amenities
5 minutes from restaurants and amenities
30 minutes from Tremblant
45 minutes from Montreal
In a breathtaking setting, in an environment that matches your values, realize your dream of owning a home in the mountains built in perfect harmony with the surrounding environment. Each development is unique in the way it accommodates your needs – the topography of the site, the view and the solar orientation.
Highlights
Project consisting of 23 single-family homes;
Large sites of between 53,800 and 124,900 sq. ft.;
View of the mountains;
Draining field, septic tank and wells are required;
Single-storey or multi-storey residences.
Local amenities
Hiking routes within walking distance;
Chantecler Ski Resort within 2km;
St-Joseph primary school within 6km;
École Hôtelière des Laurentides 6.7km away;
La Vallée de Saint-Adèle Golf Club 8km away;
New Pays-d'en-Haut sports center 9km away;
Augustin-Norbert-Morin secondary school 9km away.
Sales office
Visit by appointment
Contact us
3205, rue du Chinook
Sainte-Adèle (Québec) J8B 0L3
Model house for sale