New model home in the Mont Loup-Garou project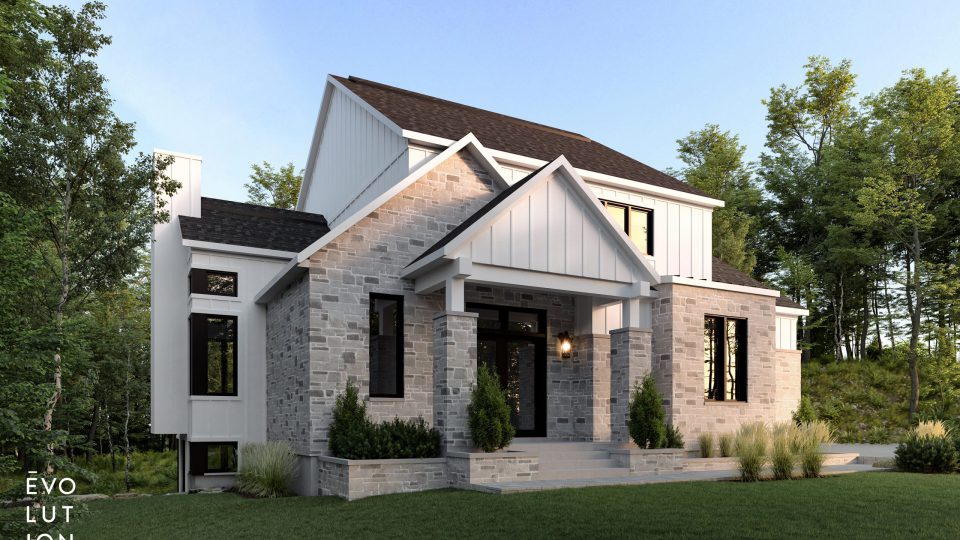 We are excited to inform you that we are starting the construction of our new model home in the Mont Loup-Garou project in Sainte-Adèle. It will be called La Mystique.
Designed by Martin Brabant from Evolution Architecture, this beautiful open concept country house will offer spectacular views of the surrounding nature. It is Dominique Jamieson of Déco Design Jamieson, a longtime collaborator, who will use her expertise to create the identity of this beauty.
Here are some figures about it:
Lot area 78,604 sq.ft.
Living area of ​​2,036 sq.ft.
Ground floor area 1,036 sq.ft.
Floor area 1000 sq.ft.
Garage area 558 sq.ft.
Room size 3 seasons 224 sq.ft.
3 bedrooms
2 full bathrooms + 1 powder room / laundry room
Stay tuned for more news!