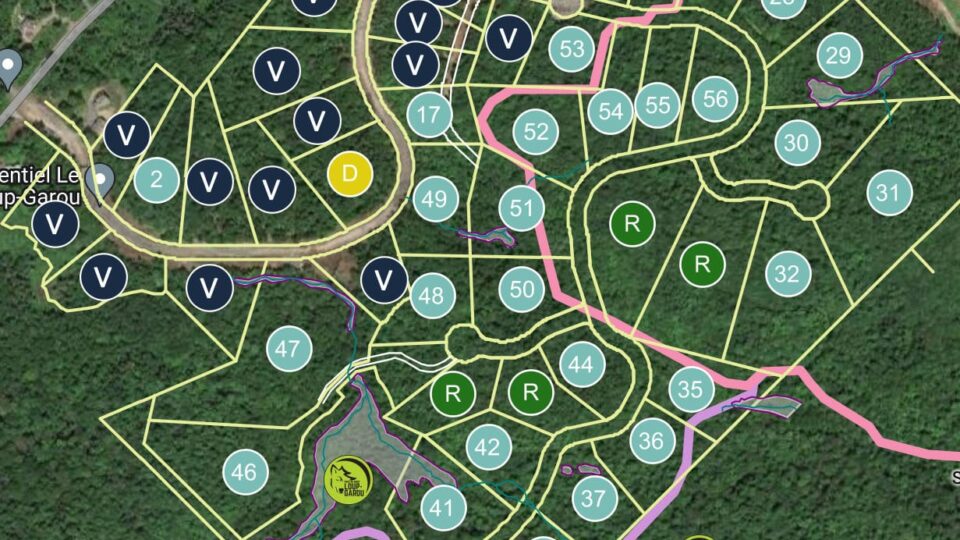 We're delighted to introduce you to our brand-new GPS link, which will revolutionize your experience when visiting our lots. With this link, you can locate yourself in real time on our ground map as you walk around. You'll no longer have to guess approximately where you are. What's more, all the important information such as lot number, street name, land size and price will be presented directly. And that's not all! If you fall in love with one of our lots during your visit, you can reserve it directly through our online reservation system. This means you can instantly reserve the land you're interested in, securing your choice quickly and easily.
For those interested, this link makes your first visit to Mont Loup-Garou completely autonomous. You can visit the lots you're interested in by observing the topography, surface area and orientation of the sun. This tool allows you to discover the project while being accompanied virtually.
In short, we invite you to visit Mont Loup-Garou Phase III using the following GPS link. if you have the Google Maps application, we recommend this link.